A sunken trampoline into the ground not only looks better than one sticking up in the air, but still has safety hazards for the kids and adults.  So, you want to know how to do this?  It is a bit laborious but well worth it in the end and the kids will love you for doing it.  You'll want to think about your plan—will it fit your backyard, or will it be too big and overpower it?  You'll want to take some string outside and do a pretend diameter for your space requirements and positioning.  After you pondering this for a while, get your buddies over, and start diggin'.  Before you start though, read on about ventilation.
Is a Trampoline Safer in the Ground?
The stylish backyard motif of burying a trampoline into the ground is certainly ambitious, but is it safer?  Please read on to see if this is a project you want to tackle and if it will be the right idea for your family, time, and cost.
It is very fashionable and is a beautiful highlight for your backyard garden.  It's not as simple to do as it looks on the surface.  You cannot just put a trampoline mat on top of the grass!  It will not function.
Falling Misunderstandings
Just by looking at the trampoline buried in the ground, it looks as if no one can be hurt.  Think again.  When a person is closer to the ground, a safety fence is still necessary because when they jump high, they might miss the mat and land on hard ground.
You must have the proper ventilation.  It seems like the buried tramp will feel as bouncy as one above the ground, but not true again.  The hollow crater that you dug out must have air flow so it doesn't feel as though the users aren't jumping on a hard board.
Above-ground trampolines have the perfect bounce with all the air clearance in the world with a safety fence or net for the users' comfort and great feeling bounce.
In-Ground Trampoline
Trampolines in the ground require more care and maintenance because you cannot see what is buried.  Once it's in the ground, you won't be able to see the mechanisms and workings needing to be accessed for you to work on.
It will need a retaining wall made of aluminum, wood, concrete blocks, flexible plastic panels, or other materials.  The foundation for this does not need to be a circle; it can be square or freeform depending on the way the trampoline is built and what you want to accomplish with the finished project.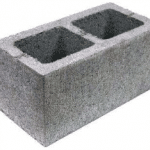 In-ground trampolines are more labor intensive, costly, and take a lot of time.  You will need to dig 3- to 4-feet down without hitting rocks are utilities.  You will need to consider the water hose, rain, and snow going beneath the structure.  Standing water causes rust, invites bugs, and creates mold and mildew.  With that in mind, you will need perforated drain pipes for dispersing the water.  You will then need to know where the drainage water goes and the city will not let you drain it into the storm sewer drains.  You might be able to put it into the gutter, but that water goes to the city's sewer in the long run.
Net or Fencing for an Underground Trampoline
Just because the trampoline is in the ground doesn't mean jumpers won't fall.  Check into a safety net enclosure online or at a home improvement store.  You don't want anyone hitting the ground leading to injuries.  A good enclosure safeguards a user to enter and exit the trampoline safely and securely.
Your Backyard Flower Gardens
Realistically, your gardens should not suffer if you have enough blank space for a trampoline.  If you don't have available space, you shouldn't consider this project.  The hole will need to be 1-foot wider than the outer frame for proper air ventilation for keeping the bounce.  Of course the 1-foot space does not take into consideration for your retaining wall.
Space Considerations
Trampolines can weigh from 100-to over 500-pounds.  How would you lift that heavy awkward piece if someone dropped their toy, keys, or diamond ring down the side.  To get an item or to do repairs you will need to have extra space in width for the safety fence and poles that are put in place on the outside of the frame.
If you decide on a buried trampoline, leave it to the professionals, or get a detailed DIY book for doing it yourself.  You can watch videos to learn how to do this enormous project.  Or go to the Amazon Outdoor Trampoline Store for serious help here.
If you do decide to move forward with an in-ground installation, it is recommended working with a professional landscaper or general contractor.
This is a unique way to turn an unused swimming pool with a pool heater into a sunken trampoline.
– Extra tip to keep your lawn in a good condition: hire a Mylawncare in Brisbane.